Children's Ministry
Children are one of our highest priorities at First Baptist Church Laredo. The wonderful staff of paid professional nursery workers and volunteers lead our many programs. Our purpose is to help grow and develop our children spiritually. We do this through Bible teaching, crafts, music, and multimedia.
On Sunday mornings, children ages 0-5 are in classes the entire service and children ages 6-11 participate in children's church during the message part of the service. On Wednesday nights the children are in their own class the entire service.
Children's Small Groups: Sunday 9:45 AM-10:45 AM
Children Church: Sunday during the message part of the worship gathering. Children ages 6-11 are dismissed from the worship after the music portion of our service and can be picked up after the conclusion of the worship gathering from the Children's Church Room. (Parents need to please check in their children at the Children's Check in Desk and get their child's security tag before Church if they want their children to participate in Children's Church. Children attending small groups at 9:45 will remain checked in.)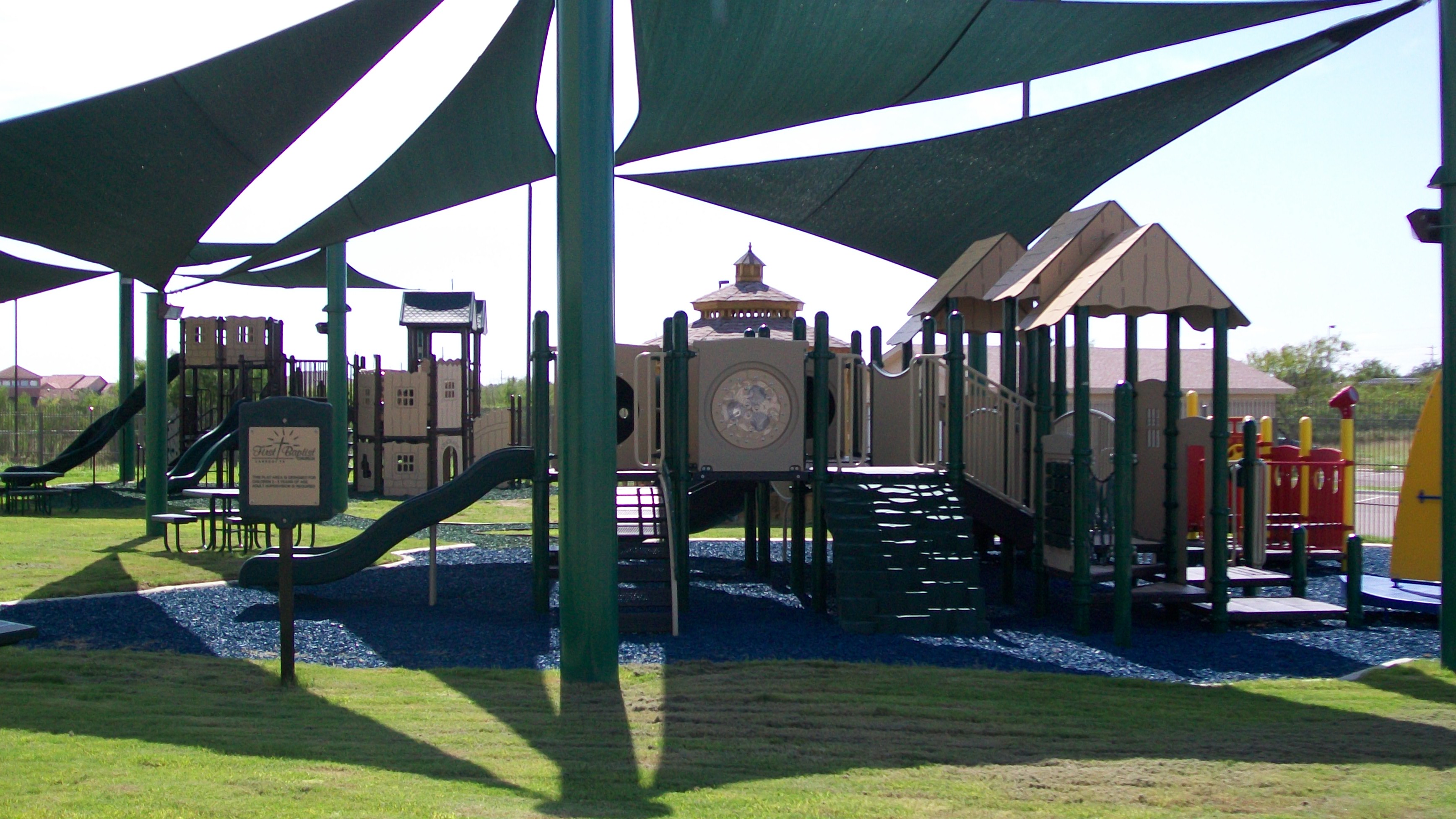 Children ages 4 years and up get to play on our state of the art playground during a portion of their class. Children younger than this may play on the playground after the service is over.
Kidz Konnect: Every Wednesday 7:00 PM-8:00 PM for ages 5 and up. We also have a nursery for ages 4 and younger every Wednesday night.